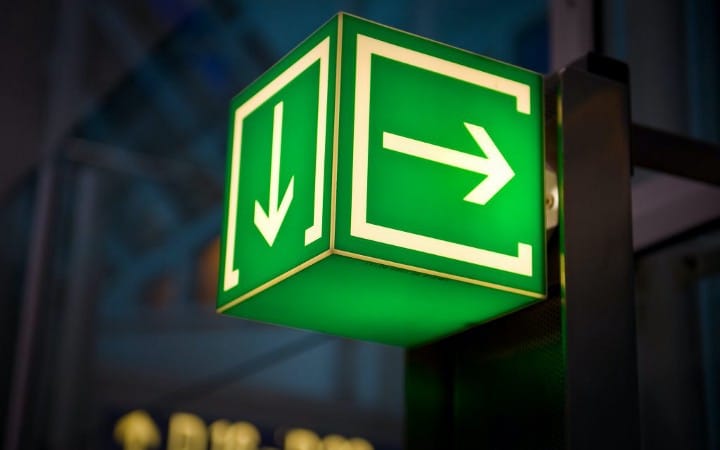 A couple of months ago, I took my 2013 Ford Expedition into Joe Cooper Ford in Oklahoma City. My check engine light was on and my windshield washer reservoir was cracked, so I figured I would get those items fixed. I had purchased my Expedition from a different Ford dealership, and I had never been to the Joe Cooper dealership for service in the past.
Driving up to the service bay, I could tell right away this was going to be a different experience. There was a large multi-lane drive-through with electronic signs that told you when to wait and when to drive forward. This process allowed several automated diagnostic tools to inspect your car. For example, my front-end alignment was checked, and I could see the immediate results on a big screen (It showed my alignment was green (good)). When I made it through the drive-through, I gave the service manager all of the information, which was keyed into a tablet, and then I was given a ride to work. All in all, my initial impression was extremely positive.
However, I got a call from them later saying they had a quote, and unfortunately, there was a cost for all this high-tech service. The prices for the myriad things they claimed were wrong added up to nearly the entire value of my Ford. Even a broken hanger in the rear of the vehicle had a repair cost of over $230. (Note: I later bought this part online for less than $15 and replaced it myself—it only had one screw.) I was also shocked to hear that a front-end alignment was part of the services needed (What happened to my green automated test?). There was no way I was paying that amount, so I went back to the dealership, paid the assessment fee and left with my car. My local Goodyear was able to resolve the issues I had for a fraction of the Joe Cooper service price.
A couple of months later, I got this email from Joe Cooper Ford:
Hello David,

Congratulations on the purchase of your 2013 Ford EXPEDITION! Joe Cooper Dodge Chrysler Jeep RAM would like to welcome you to our family. Our Service Department is committed to giving you an unmatched ownership experience throughout the life of your vehicle.

We look forward to seeing you in our service department for your first service appointment.

For your convenience you can schedule your appointment online by clicking here.

In the meantime, if you have any questions about your new vehicle and need to speak with us regarding your EXPEDITION, please don't hesitate to contact us.

Once again, congratulations on your new purchase and welcome to the Joe Cooper Dodge Chrysler Jeep RAM Family!

Sincerely,

Joe Cooper Dodge Chrysler Jeep RAM Service Team
Now, I am a big fan of setting up communication channels to stay in touch with prospects and customers. But a) I didn't buy my car from Joe Cooper, and b) I didn't get my car fixed by Joe Cooper. This was just a big fail. Perhaps if they had sent a "Hey, we didn't earn your business last time, but come in and let us try again" message, that would have gotten my attention … in a positive way.
My point is that your SoMe and communication plan must align with customer expectations. Failure to get this alignment right could make the outcome worse than if you had not communicated at all. For example, without the Joe Cooper email shown above, there would be no blog post. If anyone from Joe Cooper wants to chat about my experience, my email is david@voiceoverus.com. Let's see if they are paying attention to anyone that writes about them online. Stay tuned for updates …